WHO WE ARE



Specialist Group International is a world-renowned provider of 24/7 specialist rescue response to police, fire and other government agencies. With a highly disciplined professional team and an arsenal of cutting edge equipment, the team has a vast amount of assets at its disposal. This includes a fleet of boats, specialist vehicles, helicopter, underwater search team and an array of technical rescue and specialist search equipment.
WHAT WE DO
At Specialist Group International, we specialise in the following specialist services, which we deliver across the UK and internationally:
Specialist rescue
Underwater search
Forensic search
Protester removal
OUR FOUNDER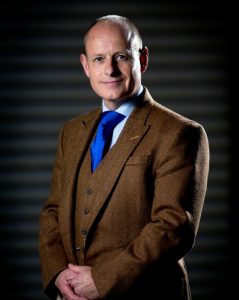 Specialist Group International (SGI) was formed in 1995 by Peter Faulding, the Chief Executive. Peter is a world-leading confined space rescue and forensic search specialist. Peter started his career at the age of five exploring disused mines and caves with his father John. In 1980 he went through the tough selection course for the elite Parachute Regiment and earned the coveted Maroon Beret, Peter qualified as a military parachutist and served for six years. By the 1990's Peter was using his confined space skills learnt from an early age to train the London Fire Brigade specialist rescue teams and the United Kingdom's Search & Rescue Teams from the fire service in confined space shoring and specialist rescue techniques.
In 1995 he was tasked by the authorities to search and safely remove environmental protesters from manmade tunnels under the proposed route of the Newbury Bypass. In 1996 he removed the famous anti roads protester Swampy from a network of tunnels under the proposed route of the A30 Honiton Bypass. Since then Peter and his team from Specialist Group International have safely carried out all the major protester removal operations both on land and at sea with a 100% safety record. Peter was a key adviser to the Home Office working group "Policing of Environmental Protest" and to this day, Peter is the person the authorities and major infrastructure projects turn to for advice on protester management.
In 1998 Peter went to the United States to research the use of side scan sonar and ground penetrating radar for locating missing persons and human remains. Peter pioneered the use of side scan sonar for forensic search for missing persons underwater in the UK, and is a world leader in underwater search techniques. He has been brought in to assist in the search for many cold cases and has located human remains and evidence that have gone undetected for years, in some of the most remote locations on land and underwater. Peter is a registered expert with the National Crime Agency – Specialist Operations Centre.
Peter has worked on many high profile missing person and 'no body' murder investigations including the serial killer Peter Tobin, Linda Razzell, April Jones, the mystery death of MI6 officer Gareth Williams and many more. He has trained police search advisers and the military at the police National Search Centre. Peter has been a guest of the United States Secret Service and presented to their specialist teams, the US military and the Federal Bureau of Investigation (FBI) at their training school in Quantico Virginia, USA.
Peter is a qualified commercial diver, helicopter & fixed-wing pilot and holds both UK and United States FAA pilot's licences. 
Contact Specialist Group International
You can contact Specialist Group International's 24/7 control room at any time:
01306 889969 (please note all calls are recorded)